Préc
Suiv
Renseignements
Reservations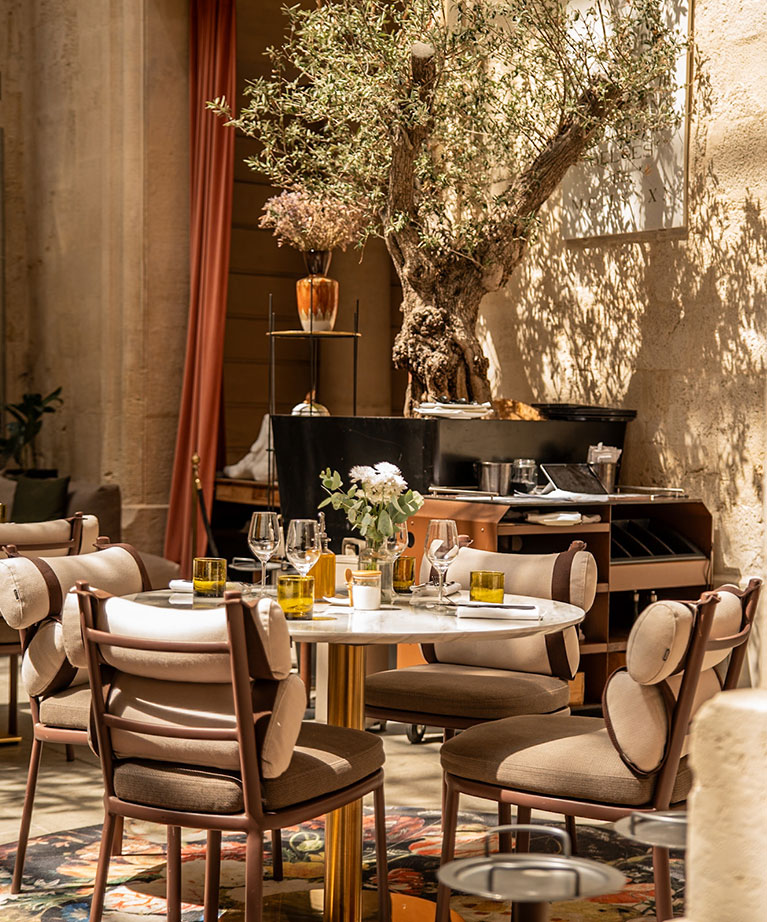 Tapas
1 unique set menu, available lunchtime and evenings
Choice of 6 starters, 6 mains and 6 desserts
1 dishes: 28 euros/drinks excl.
2 dishes: 42 euros/drinks excl.
3dishes: 54 euros/drinks excl.
Courtyard – bar – private room – terrace
Midday service – 11.45am/2.15pm
Evening service – 7.30pm/10pm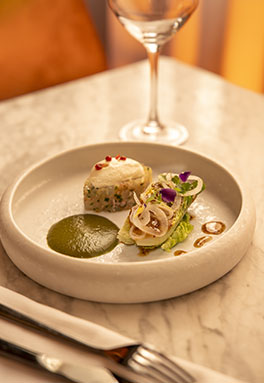 Between fountain and roses, fall under the charm of a terrace that stretches along the facade of the hotel, and is close to the square. The neighbors, the sky, a rose garden, mansions and other terraces rustling with life that takes its time. To look the sun in the eyes, to plunge into the life of a place that saw the birth of the establishment. Take your time, adopt the rhythm of a place sheltered from the cars and the crowds under the song of the light wind that makes the leaves of the hackberry trees.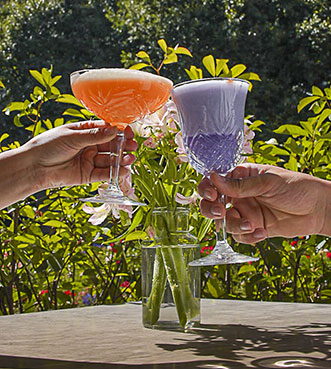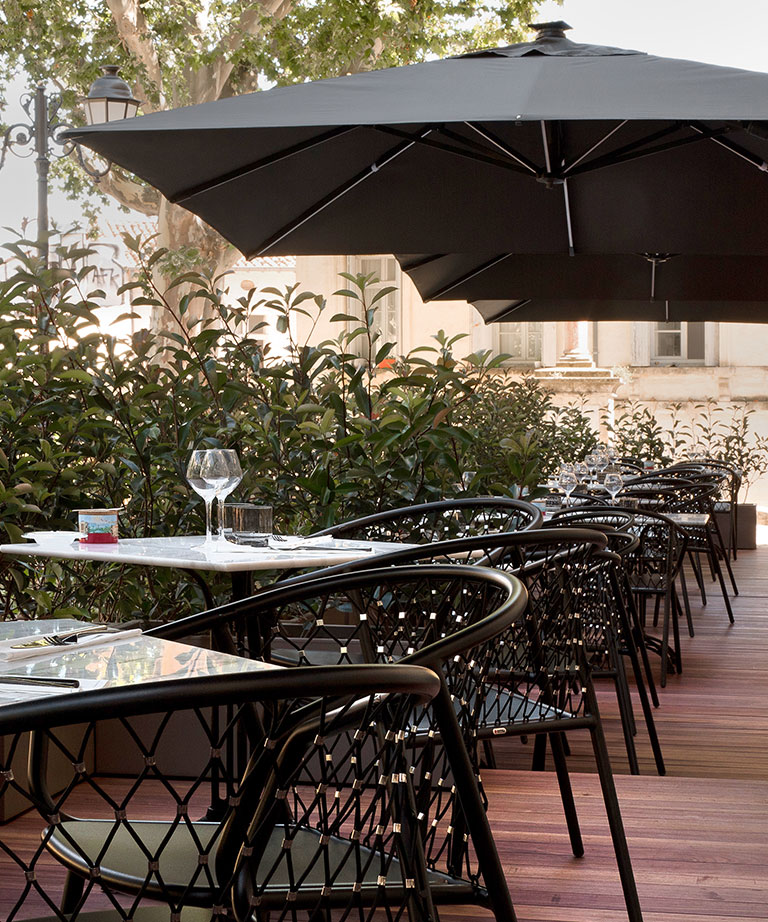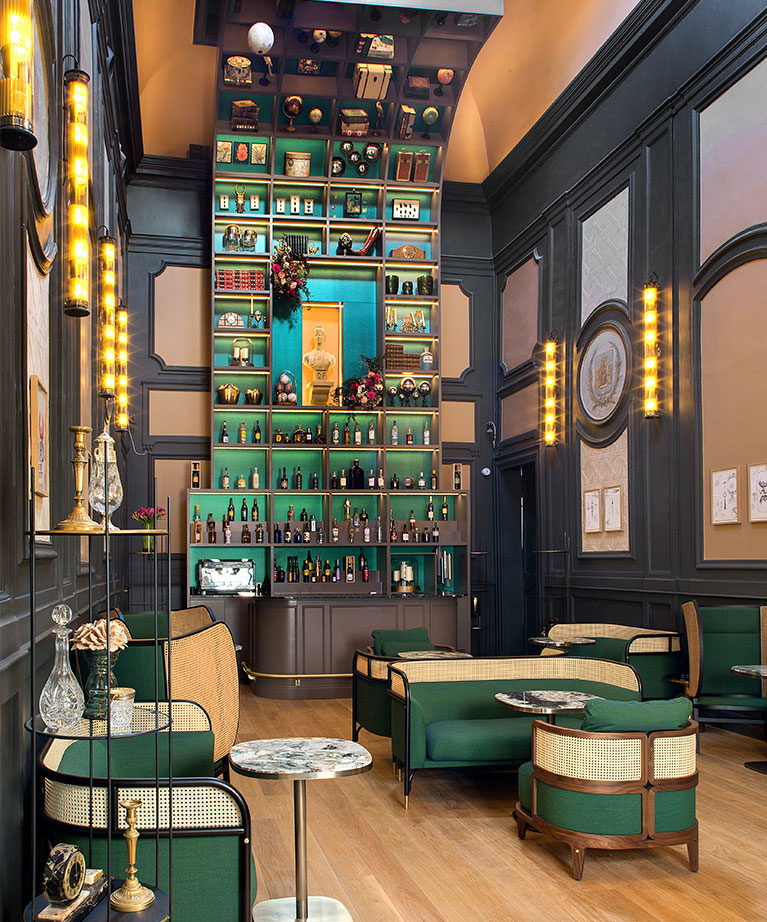 Chic and discreet. The sophisticated, hushed and warm place, den-like, where one can meet to share confidences, to relax, to dream, to write, to read, for work meetings, to lunch, to dine, to drink a cocktail, to have a cup of tea or other in a sublime setting, under the protection of the abundant, audacious and impressive vault which sparkles with the elytra of the beetles with their thousand shades of green. An intimate atmosphere of a private club, a cabinet of curiosities. An elsewhere for unique experiences.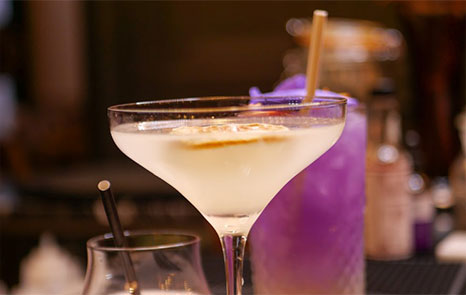 Open-air – Beautiful sunny courtyard
For a relaxed gastronomic bistro experience under the flowery canopy that protects from the vagaries of the weather and lets the light flood in. To boost your mood and enjoy a quiet meal. Protected from the noise of the city, between sky and stone. Ideal for a break for well-deserved gourmandise, peace and well-being. A promise of a break.