Préc
Suiv
Renseignements
Reservations
Cultivating
the culinary arts
Joining forces with the Helenis group, Jacques & Laurent Pourcel and Olivier Château have the common desire to create the destination that everyone will talk about, because Montpellier deserves it.
They want Montpellier to keep its place as a gastronomic city like Bordeaux or Lyon, and that Montpellier be identified among the French destinations where one of the reasons to go to the city is the quality of its tables. They want "Le jardin des Sens – Hôtel Richer de Belleval" to become an economic engine for the heart of the old city. In a way, we want to create a new place to live and share.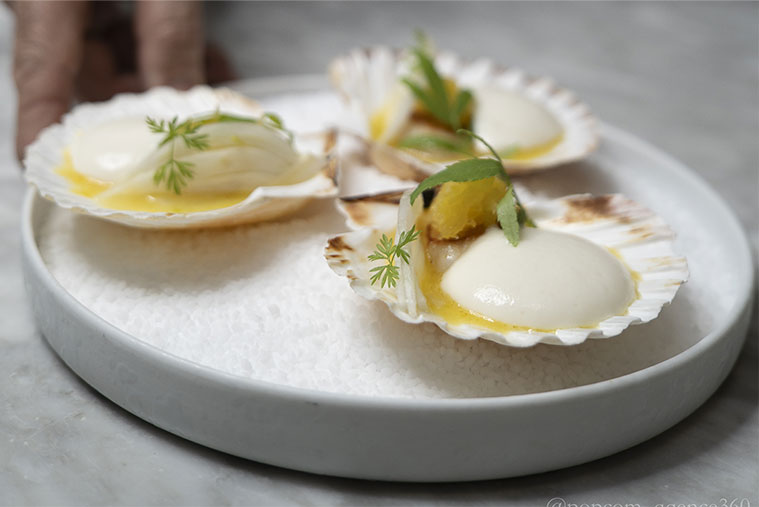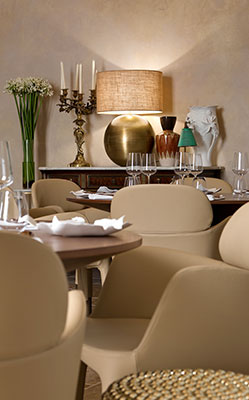 Jardin des Sens – A culinary escape of excellence – a restaurant in a hotel and not a hotel restaurant, classified spaces with original decor – remarkable frescoes – a breathtaking, reassuring place that transports you to another world, that of the eternal 17th century. Without leaving the world of today, thanks to the gastronomy. Here history and cuisine meet in great and beautiful harmony. Jacques & Laurent Pourcel and Olivier Château have brought to life the codes of haute gastronomy and sommellerie, of good living, of elegance that have always reigned in these historic places and are wonderfully awakened for you. This is a new adventure for inventive chefs who pass on tastes and flavors, inspired and creative with the spirit and sincerity that characterize men of taste.
The Pourcel brothers will make you live gastronomic experiences to discover in the three vaulted rooms.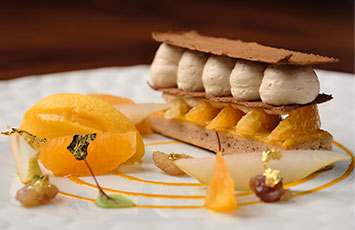 JARDIN DES SENS
Our gastronomic propositions:
Lunch and evening:
Tasting Menu (10 course): 190 euros, drinks excl.
Tasting Menu (15 course): 240 euros, drinks excl.
Short A La Carte Menu, ideal for business lunches